I've seen braided rugs come in all colors, sizes, and ages. New product from stores like Pier One, and some from the 1930's with a story from the owner about how their neighborhood tore clothing into strips to create a community rug when she was a child.
These rugs are braided. Fabric strips braided into long braids, and then crafted into a rug like this one: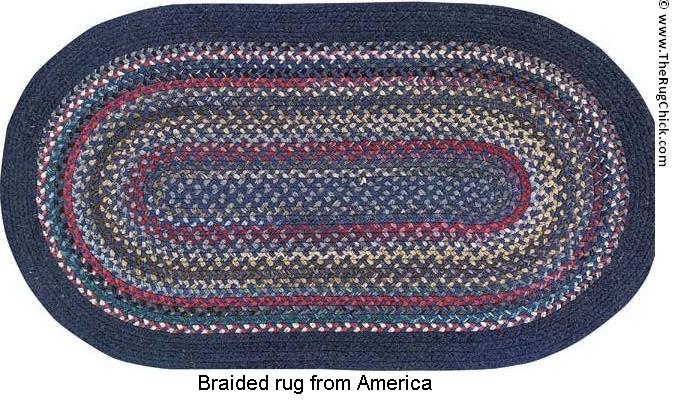 Many are very sturdy rugs, but some of the older ones can pose some problems for both rug owners. Here are a few items to check for:
Rug dye problems. You want to test the dyes of your rug to see if they are not colorfast. If you own the rug and a damp cloth shows dye transfer, then you will want to be careful what type of surface you place the rug on top of as dye may transfer onto other surfaces. If you are nervous about a vibrant braided rug being on top of light colored wall-to-wall carpeting, then use a pad underneath as a barrier between the rug and the carpeting. (Rugs are meant to be placed on HARD surfaces, so this is only if you have no choice but placing it over a soft flooring.)
Rug braid filler threads. Sometimes the inside of the braids are supported with filler materials to make the braids more stiff. These filler materials, if they are dyed, may create "bleeding" problems when wet. You will want to open up the braids a bit and see of this filler material exists. This is a blurred photo - but this is what the filler material can look like: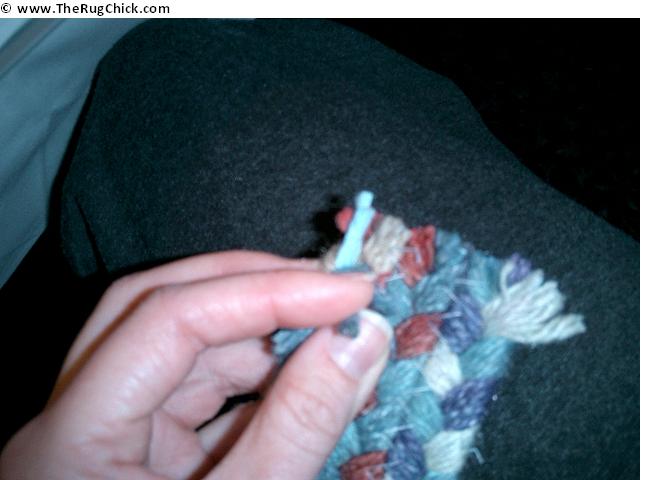 Cut braid with filler material inside.